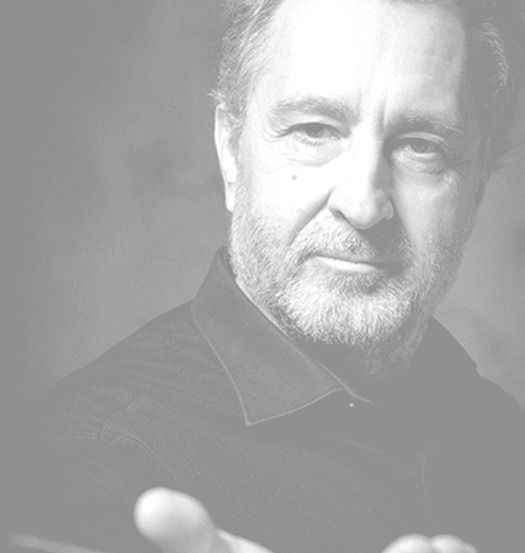 Biografia
Considerat com un dels directors més rellevants de la seva generació, Josep Pons manté una relació continuada amb orquestres com Gewandhauss de Leipzig, Staastkapelle de Dresden, Orchestre de Paris, City of Birmingham Symphony Orchestra, WDR Köln, Royal Stockholm Philharmonic, The Deutsche Kammerphilharmonie Bremen o BBC Symphony Orchestra, amb qui ha fet diverses aparicions als BBC Proms de Londres.

És Director Musical del Gran Teatre del Liceu de Barcelona i Director Honorari de la Orquesta y Coro Nacionales de España. És també Director Honorífic de la Orquesta Ciudad de Granada, de la que en fou director titular i artístic, i fundador de l'Orquestra de Cambra Teatre Lliure de Barcelona i de la Jove Orquestra Nacional de Catalunya. Fou director musical de les cerimònies olímpiques Barcelona 92.


L'any 1999 fou distingit amb el "Premio Nacional de la Música" que otorga el Ministerio de Cultura i és acadèmic de la Reial Acadèmia Catalana de Belles Arts.


​
Ha enregistrat més d'una cinquantena de títols per a Harmonia Mundi France i per a Deutsche Grammophon, havent obtingut els màxims guardons com Grammy, Cannes Classical Awards, Grand Prix de l'Academie Charles Cross, Diapasson d'Or, Choc de la Musique o Timbre du Platin. Les darreres publicacions han estat un DVD de la 8ª simfonia de Mahler amb la OCNE per a DG i un CD amb obres de Mahler i Berio amb Matthias Goerne i la BBC Symphony Orchestra per a HM France. El seu darrer disc ha estat enregistrat per Harmonia Mundi amb Javier Perianes i la Orchestre de Paris amb obres de Ravel.

Com a director musical del Gran Teatre del Liceu dirigeix nombroses produccions a Barcelona, on aquesta temporada ha estrenat una exitosa Turandot commemorativa del 20è aniversari del Liceu i encapçalarà el Lohengrin de Katharina Wagner el proper mes de març.

Recentment, ha estat distingit amb el reconeixement de Doctor honoris causa per la Universitat Autònoma de Barcelona.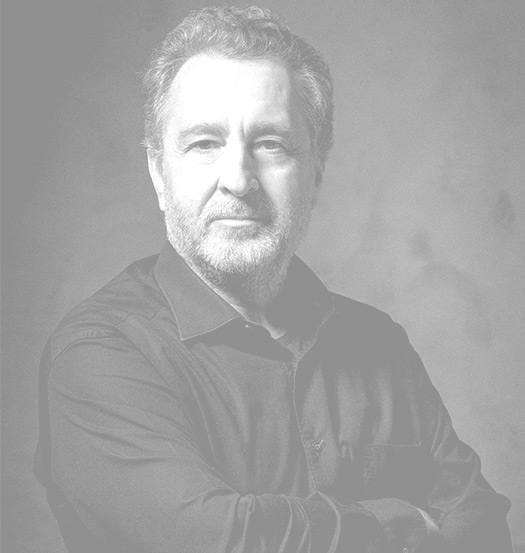 Reviews
"Josep Pons performs here a kind of symphonic synthesis of the score, addressing the key moments of this human tragedy. He cleverly mixes the purely orchestral passages and those in which the vocal interventions are largely supported by a very active orchestra ... The music direction of Josep Pons ardently emphasizes the work of epic character in a deployment of orchestral dynamics, from the finest pianissimos to the tragic fortissimos."
Classic Toulouse, January 2016
"During the whole concert, Josep Pons is as usual very efficient, the gesture is precise and the orchestra responds perfectly."
Classique info
"Pons began the programme with a vital and warmhearted account of Stravinsky's Scherzo à la Russe, and created an immaculately textured underlay for Frank Peter Zimmermann's lyrically rhapsodic approach to the Brahms Violin Concerto..."
The Guardian
"Pons isn't used to working with the SCO, and Falla isn't a composer they've done very often; but exciting results can come from such circumstances, and so it proved tonight with an exciting, throbbing performance of both works that pulsed with Latin life and gleamed with Mediterranean sunlight."
Simon Thompson, Seen and Heard International
"In this superbly well-played account the smaller-sized BBCSO showed just what a first-class band it is. No little credit in this regard is due to Josep Pons."
Classical Source
"It was clear that Josep Pons had his own, often very creative, ideas."
Alan Saunders, Classical Source
"[...] the idiomatic baton of Spanish maestro Josep Pons conjured an air of authenticity. His opening gambit, the brooding Interlude and sizzling Dance from Manuel de Falla's unfairly neglected opera La vida breve, displayed an instinct for subtle grace and building dramatic tension"
Clive Paget, Juliol 2023
"Josep Pons duly brought out the drama of [De Falla's La vida breve's] inicial pages, before heading into a rendition of the main section such as (rightly) predicated suavity over rhetoric, while not lacking for impetus as this music reached its effervescent close"
Richard Whitehouse, Juliol 2023